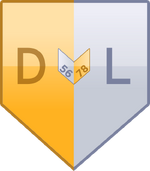 | | |
| --- | --- |
| ! | This article is created and thus fully owned by User:Dragonleaf5678 unless specified otherwise. Please ask for direct permission when using this article or segments thereof. |
This page belongs to User:Dragonleaf5678 - please do not edit this without my permission. Thanks. --Dragonleaf t · c 15:28, July 17, 2016 (UTC)
Also, please note that 9 times out of 10 I am referring to redbrick Victorian and Edwardian unless specified (i.e. from the West Midlands and the north), rather than the yellow brick you see in the southeast.
---
When you first think of Britain, what first spawns into that noggin of yours? Let's be honest here: it's always going to be Big Ben, the Houses of Parliament, the castles of Edinburgh and then some - but as someone who's always lived on that island - or rock - for his entire dozen years of living, appreciation of architectural tarnation never recedes into the back of your mind.
To prevent a huge anticlimax, I'll just be blunt: yes, I was abusing hyperbolic sacrilege - forgive me, it's a common tendency! But in all seriousness, Google 'Birmingham then and now' and you'll understand where I'm coming from. Anyway, now that's out of the way, let's fast forward to yet another rhetorical question: why is bleeding London so much better than everywhere else in the UK? Well, truth to be told, the answer is by virtue of one simple word: retention. Here's a stereotypical 1960's planner, introduced by a cute little anecdote: 'demolish everything that's worth something, and put a big concrete box worth a smidge in its place, post-haste!' Let's make a juxtaposition on this - my word: retention, their word: concrete. And the latter? It begets even more thereof, since the 60s and their trendsetters truly did, well, trendset. You see, back in the nonchalant days of post-war Europe, appreciation for our heritage came to an all-time low - if the destruction (that's a word you'll be hearing a lot) of our big country houses wasn't enough in the 20's, how about we bring about the destruction of just about everything in the 60's and 70's! There's a bright idea! And our excuse? Costs. Yes, costs, that'll justify demolitions of the grandest train stations (hint: Euston Station, London; Queen Victoria Station, Nottingham; New Street Station, Birmingham; quasi-Saint Pancreas, London again), entire town centres (hint: Kidderminster, Cambridge and Birmingham) or just about everything (and more!) in the way of these seemingly beneficial ringway projects. And this is coming from a planner in the glory days? Criminy. Great, I've gone off-topic once again.
Back to the point, what was considered progress in foresight, in hindsight, has made us reprimand at what has replaced the fine workmanship of the past. The introduction of the tower block and townhouse took the West Midlands by storm - and the south-east? They survived this architectural ordeal unscathed. It doesn't end there, either; some of our imposing Victorian public buildings were demolished and replaced with upturned suitcases - take a gander at the old, old Victorian public library of Birmingham, or the aforementioned New Street Station - Birmingham, again!! And that is why London attracts more tourists, is more significant by the multiplicity and, in general, overshadows the poor place. This is incredibly ironic since the planners of the mid-20th-century intended for this to be a source of tourism - how blind and mendacious they were, in the words of my grandpa. However, this isn't their main rationale. Some of our buildings were in critical condition - sure, they weren't in complete disrepair, but I'm trying to be fair here - so it's not impossible to commend them a little for what they have done. They're also the people who vanquished slum-living Britain and made some, maybe with acquiesce, leave their homes and live in the eyesore tower block. And have the lifts break down. And have graffiti splashed outside of their residence. And have the water supply break down. And have half the building fall down as a result of a cooker exploding! At least the silver lining is there; a tenth (or so) of the population aren't living in decrepit terraced houses, with their children being forced to share the same room.
Moreover, the 60's brought about the optimisation of the car, the king of the road and, even though Milton Keynes, for example, at heart is, well, soulless, I must eulogize it for its accessibility. Our architects and their preposterous brainchildren never once considered aesthetics - the place is grotesque (excluding the Victorian Newport-Pagnell, of course)! There's another radical upside, too: the lamp post. Although technically not their own invention, our sangfroid architects showed the world a self-powered lamp post, lighting itself on its own - however they were, again, not the most aesthetically pleasing things in the world.
Whether you like it or not, the 60's presented us with a cornucopia of modernism, as well as the negative side thereof; it's the decade that created a juxtaposition between concrete ziggurat and redbrick terracotta, the age that optimised the car, the age that no-one will forget. The swinging sixties will be an age dreaded for architects, and an aged praised for musicians. There will never be anything quite like it.
Tudors
Note: this is referring to when they were built - it's likely that you'll see re-pointed brickwork, addition of render, replaced windows or some miscellaneous extensive modification done to them, in order to keep the buildings intact.
Georgians
I would assume that every building put up in this time has a minimum of two storeys[8]
Trapezium frieze above the windows, typically with a triangular piece of stone surmounting it[9]

The frieze may be wholly stone[10][11], or may be painted later on in the building's lifetime. Sometimes, you may find that the building itself may be painted/ rendered/ clad after being built, but the frieze will be left untouched, or the frieze may be the only thing painted[12]—it's a bit of a mixed bag. Furthermore, it may completely encase the window.[11]
It may also be curved, to match the window it crowns.[11]

A slightly-protruding cornice, which lies above the frieze, seems to define externally the ceiling of the floor it stands above. It is not usually very elaborate, inclining to be linear.[13]

Painted cornices are usually thicker than the ones that aren't, although they're not always like this. I've also come to notice that both types of cornices may occur on buildings.[11]

Some projecting stone may - similar to the cornice - define the separation between one segment of the building and another or, in this case, separate an entire building from another. It tends aptly to match the frieze.[13]
The brickwork heavily varies, from wenge brown to light and dark orange although, from what I have gathered, it is mostly the latter. The brickwork on different buildings can also vary intentionally, so some of the bricks surrounding the windows may be lighter than the ones simply used for the external walls.[11]
The building may be entirely clad in stone[14]
Slate or copper roof, though I cannot provide a sufficient citation since I found this source in a library book - there's also a scarce amount of images of an original roof online since the buildings are all 250 - 300 years old
The entrance/ frontage/ facade is usually much grander than the rest of the building since it is bedecked in elaborate stone, an arch surmounting the doorway. Some pillars may also rim the entrance vertically, and the said archway may quasi-conceal some ornate decoration (although this seems mostly to be on the grand houses of merchants).
The introduction of pillars seemed to take the Georgian architects by storm; they're very common in columns or alone on these structures. (They're not on Tudor buildings whatsoever, so I assume this was radicalising the architectural industry at the time.)[15]

This is the same thing with balconies, but they're mostly on the larger end of scale.[11]

I have also notice that they have very simple rectangular shapes; it's rare to find a very manifest projection of a room, and if you do, I assume it's an extension, like some of the buildings on Downing Street, or it will be very subtle if original[11]. In other words, the buildings seem to largely retain a fixed shape[16].[17]
Here's arguably the most noticeable feature of a Georgian building: the windows. With their idiosyncratic oblong shape and rectangular grilles, it is consistently one of the most distinguishable things that separate a building in this period from others from miscellaneous eras. From what I've noticed, it makes the building look smart and consistent; to refine what Shakespeare said (which sounds impossible, but for this context it is), the windows are the eye to the soul. Composed in a strict, yet unaustere manner of alignment, they seem to stand testament to an architect drunk on symmetry and meticulousness. And need I provide a reference for this? No, because ninety-nine out of a hundred Georgian buildings retain such windows, and I'd daresay even 100 out of 100!
I can't find anything for original external Georgian doors, either, but I presume they look the same as internal doors, like in Victorian buildings. However, they weren't quite as grand; they lacked annular frames around the indentations, which seems to be the most evident distinction. Another distinction is that a square sits on top of the inmost decorative indent, similar to 1930's doors, which seem to derive much of their design from Edwardian and Georgian doors, perhaps testament to the fact that craftsmanship did still exist - by this point, anyway.[18]
Victorians
Edwardians
References