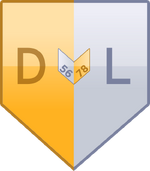 | | |
| --- | --- |
| ! | This article is created and thus fully owned by User:Dragonleaf5678 unless specified otherwise. Please ask for direct permission when using this article or segments thereof. |
Humble Mumble: Episode One was the first episode of Humble Mumble, a television show broadcasted on Channel 6.
Plotline
Finally granted with a job, Paul Bloop begins his newly-proclaimed career, having to part through the depressive duty of a patroller. Bloop is assigned by his bosses to a mall on Black Friday, facing a desolate shenanigan of an experience, despite being slightly oblivious to the barren action. With his devious assignment, Bloop encounters many dark experiences along the way, but his high-class efforts would eventually deem him with courage and daunt.