Calendar
Today is
Thursday
21

Mar
2019
(UTC)
  Bulletin
Current notice


Take a gander at our new FontAwesome icons, which can be spotted by the Wiki Activity module or on the Main Page. For use on your wiki, see here.
September 4th, 2016 — present
The Fan Creations Wiki has undergone a serious theme revamp! Any suggestions are encouraged!
April 16th, 2016 — May 3rd, 2016
The Fan Creations Wiki's homepage has been undergoing multiple major changes. We would appreciate any feedback!
Important notice

Please visit w:c:fancreationanigans for some insight into the wiki's plans, and some other 'behind the scenes' information.
 Poll
Have you ever contributed to Wikipedia?
 Imagemap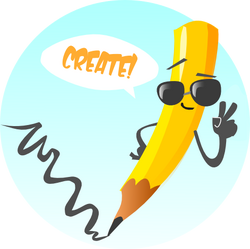 Tip: click on each of the letters for their corresponding guideline!
 What's everyone been up to?
Recent pages
Loading RSS data...
Most viewed pages